$

30.00
Ker & Downey for Africa Women's Cut Dark Grey Shirt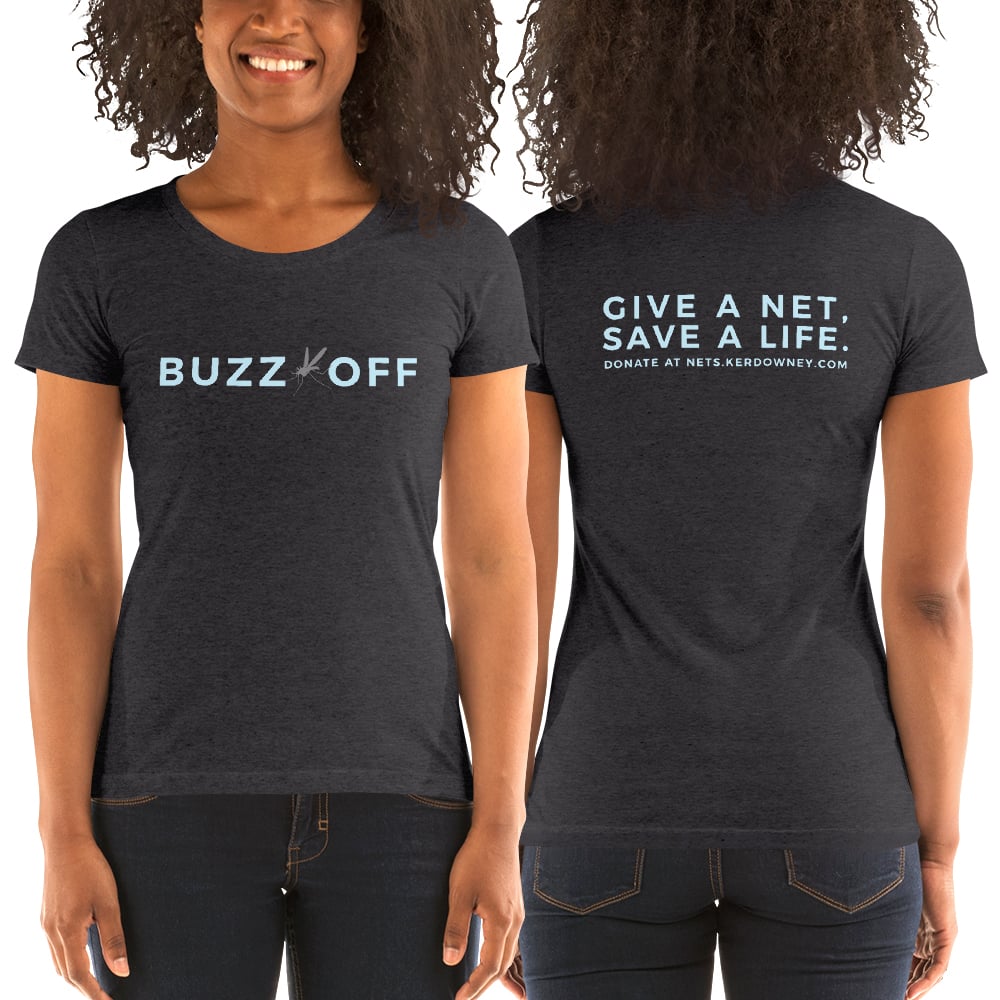 Each shirt purchased provides one insecticide-treated mosquito net for the people in rural communities of Africa. Each net can cover up to four people.
This t-shirt is a super-soft form-fitting t-shirt with a slightly lower neckline than the classic t-shirt, made with a 50/25/25 polyester/cotton/rayon blend. This is a fitted shirt. If you would like it to fit a little looser, consider order 1-2 sizes up.
SIZING:
Small (S) | 2 - 4
Medium (M) | 6 - 8
Large (L) | 8 - 10
Extra Large (XL) | 10 - 14
Double Extra Large (2XL) | 14 - 18
Please note, each shirt is printed at the time of purchase and therefore cannot be returned or exchanged.